Hallo Community
dann werde ich meine Sammlung auch hier übertragen. Aktuelle Fotos möchte ich sehr bald posten. Mal sehen, wie es sich ergibt.
Lieblings…:
-musik:
mein Musikgeschmack ist eig. breitgefächert. es gibt phasen, da hör ich lieber hip hop, aber meistens hör ich
reggae/rock und metal aber auch vereinzelte house lieder gefallen mir genauso.
Ein paar Bands: Bob Marley, Tenacious D, Korn, Slipknot, Korpiklaani, eluveitie, IRON MAIDEN, System of a Down, Beatsteaks, AC/DC, Flogging Molly, Alkbottle, Metallica, Cky, X-Japan, An Café,Miyavi, The Gazette, Xzibit, Dr. Dre, Will Smith und und und …
-essen:
8 schätze, maki, schnitzl, obstsalat, Vegan Pancakes mit selfmade Eis
-getränk:
Bier, eistee zitrone, mountain dew
-Filmgenre:
action, eastern, anime
Konzert:
Demnächst:
05.10.2016 The Legend of Zelda: Symphony Of The Goddesses (Stadthalle)
Gesehen:
26.03.2016 Disney in Concert (Stadthalle)
19.03.2016 Macklemore & Ryan Lewis support: Raury (Stadthalle)
04.03.2016 Robin Schulz (Gasometer)
28.06. 2015 Robin Schulz (Donauinselfest)
14.06. 2015 NOVA ROCK 2015 (Slipknot, Motörhead, Five Finger Death Punch, Antilopen Gang, Madsen, Jennifer Rostock, Eluveitie, Moop Mama, Alkbottle)
04.03.2015 The Subways (Arena) Gratiskonzert
22.11.2014 The Baseballs (Gasometer)
18.09.2014 Pharrell Williams support: Foxes (St. Marx Halle)
16.09.2014 Kraftklub (Donauinsel, #INSCHWARZ tour, Stoffband)
09.07.2014 Metallica & Special Guests (Kriau)
14.06. NOVA ROCK 2014 (Tagesticket) Samy Deluxe, KIZ, Mono & Nikitaman, Awolnation, Amon Amarth, Iron Maiden, David Hasselhoff)
02.11.2013 Casper
15.-17.08,2013 Frequency Festival (Tenacious D, Franz Ferdinand, Empire of the sun, The fratellis, Groundation, System of a Down, Casper, Imagine Dragons, Madsen, Billy Talent, Max Herre)
03.08.2013 Paul Kalkbrenner
27.06.2013 Paul McCartney (Stadion)
21.06.2013 Seerock Festival 2013 - Iron Maiden, Stone Sour
12.04.2013 Sub Focus
28.01.2013 Dropkick Murphys support: Frank Turner
26.09.2012 Sabaton & eluveitie (leider durch die vorlesungen der FH, nur sabaton gesehn)
23.06.2012 Samy Deluxe & Tsunami Band (Donauinselfest)
08.-10.06.2012 Novarock 2012 ( The baseballs, Cypress hill, the offspring, linkin park, billy talent, toten hosen)
28.04.2012 FM4 Überraschungskonzert im Flex Der König tanzt
23.03.2012 Paganfest (Eluveitie/Primorial/Negura Bunget/Heidevolk/Solstafir Special Guests: KORPIKLAANI & EQUILIBRIUM & CRUADALACH)
21.03.2012 Deichkind support: Moonbootica
06.03.2012 Samy Deluxe & Tsunami Band (Autogramm auf dem Konzertticket)
01.03.2012 3 Doors Down support: Seether
27.01.2012 DJ KRUSH 20 Jahre
05.11.2011 nach The Subways (Mainframe feat. dirtyphonics in der Arena)
05.11.2011 The Subways
03.11.2011 Volbeat
11.-13.6.2011 Nova Rock 2011 (Iron Maiden, System of a Down, Linkin Park, 30STM, Korn, Flogging Molly, Motörhead, Knorkator)
18.12.2010 Alkbottle (incl. meet & greet)
4.4.2011 Aloe Blacc (Autgramm am Ticket und auf 1$ Schein)
5.11.2010 Sabaton (support: Alestorm)
14.10.2010 Russkaja
12.11.2010 Dim Mak invasion vienna (Steve AOKI, Atari Teenage Riot,Sound of Stereo uvm.)
02.10.2010 Pendulum (+ After Show Party in der Arena)
23.06.2010 Rise Against
06.06.2010 One Republic
01.06.2010 Cypress hill
11.-13.06.2010 NOVA ROCK 2010 (The Prodigy, Green Day, Bauchklang, Ska-P, Rammstein, Subway to Sally, Alkbottle, Beatsteaks)
27.2.2010 Paganfest (Varg, Arkona, Dornenreich, Eluveitie und Finntroll)
01.12.2009 Billy Talent support: Silverstein und Cancer Bats
25.11.2009 Mando Diao
30.10.2009 PUNK IS DEAD TOUR 2009 (3 Feet Smaller, Guadalajara, Vanilla Sky, Ohrbooten, PBH Club, From Dawn To Fall, The Flying Hellfish)
30.09.2009 Miyavi
05.06.2009 Arctic Monkeys
19.-21.06.2009 NOVA ROCK (Distturbed, Mastadon, Slipknot, Eisbrecher, Atrocity, Dir En Grey, In Extremo, 3 Feet Smaller, Guano Apes, Limp Bizkit, Die Toten Hosen)
26.03.2009 Mando Diao
13.03.2009 Russkaja
28.11.2008 SLIPKNOT: special guests: Machine Head, Children of Bodom
11.10.2008 Last band standing: 3Feet Smaller vs. Julia, Ichy Poopzkid & From Dawn to Fall
29.02.2008 Guadalajara
28.02.2008 Mando Diao
20.02.2008 KoRn
21.07.2006 Flogging Molly
Handy:
samsung galaxy note 4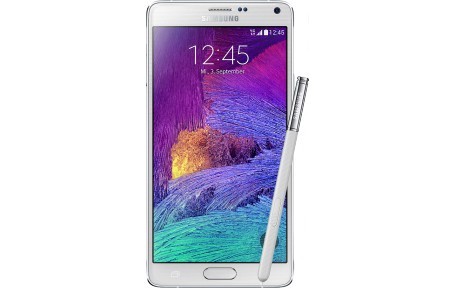 Spieleliste
10 Konsolen:
2xNES
2xSNES (leider der Unterteil bisschen vergilbt) o_O hab ihn so gekauft. (der andere defekt)
1xNintendo 64
1x Game Cube (Platinum)
1xWii
1xPS1
1xPS2 Slim
1x Xbox 360
1xPhilips G7000
13 Handhelds:
Game Boy Classic
Game Boy Color
Game Boy SP
Game Boy Micro
Nintendo DS Lite
Game& Watch: Gold Cliff
6xNintendo Mini classics:
Tamagochi
Spiele:
168
KONSOLEN:
Nintendo Entertainmen System:
2x Konsolen (2xGrau) (Alle Kabel)+ 1x Verpackung und Anleitung
4x Original Kontroller
2x Original Spiele- Verstau-Schachtel für je 10 Games)
18x Games: (Alle mit Anleitung und Schuber, außer es steht was anderes dabei)
Pac-Man (keine Anleitung)
Tetris
Donkey Kong Classic: D.K. und D.K. Jr.
TMHT Turtles 2: The Arcard Game
The Legend of Zelda (Gold)
The Legend of Zelda2: The Adventure of Link (Gold)
Super Mario Bros.1
Super Mario Bros.2
Super Mario Bros.3
Dynablaster
Dragon´s Lair
High Speed
Bucky O´Hare
Solomon´s Key 2

   Ice Climber (Ohne anleitung und keine hülle)


   Mega Man II (Ohne anleitung und keine hülle)


   Mega Man III (Ohne anleitung und keine hülle)


    Kid Icarus

Super Nintendo
1x Konsole (Grau) (Alle Kabel) + Anleitung
3x Original Kontroller (1x Original,2x andere Kontroller)
18x Games:
Secret of Mana (nur Modul)
F-Zero (nur Modul)
Sim City (Komplett)
Pac in Time (Komplett)
Super Adventure Island (Komplett)
Pinball Fantasies (Komplett)

     Donkey Kong Country (mein erstes selbst gekauftes spiel)


     Lucky Luke

Die weiteren Games gehören der familie (cousins, ect.) (sind bei meiner Oma)
9. Der König der Löwen
10. Dr. Mario & Tetris
11. Super Mario - All Stars
12. Zelda - A Link to the Past
13. R-Type
14. Rex (Dino spiel)
15. Duffy Duck
16. Super Tennis
17. Terranigma
18. Clown spiel (mir fällt der genau titel nicht ein)
Nintendo 64
1x Konsole (Schwarz) (Alle Kabel) + Anleitung
3x Original Kontroller (2x Grau, 1xRot)
1x Expansion Pak
1x Transfer Pak
16x Games: (Alle Spiele mit Anleitung und Verpackung, außer es steht was anderes dabei)
Mario Kart
Super Mario 64
Mario Party (Modul+ Anleitung)
Mario Party 2
The Legend of Zelda: Ocarina of Time
The Legend of Zelda: Majora´s Mask
Donkey Kong 64
Pokemon Stadium
Frankreich 98: Die Fußball-WM
Yoshi´s Story
Topgear Rally
Tetrisphere
Chameleon Twist
Tony Hawks Pro Skater 2
Mission Impossible: Expect The Impossible
NBA LIVE 99 ( Nur Modul)
Game Cube
1xKonsole (Platinum) (Alle Kabel) +Verpackung und Anleitung
2x Original Kontroller (Platinum, Purple)
1x Big Ben Kontroller (Weiß)
1x Donkey Konga Bongo-Kontroller
7x Games: (Alle mit Anleitung und Hülle)
Donkey Konga
Metroid Prime (Players Choice)
Mario Kart: Double Dash
Harry Potter: und der Gefangene von Askaban (Players Choice)
The Legend of Zelda: The Wind Waker (Players Choice)
The Legend of Zelda: The Wind Waker (Limited Editon)
Soul Calibur 2 (Players Choice)
Wii
1xKonsole (Weiß) (Alle Kabel) +Hülle und Anleitung
2xWiimote
2x Nunchuk
1x Wiiwheel
2x Wii Points Card
1x Guitar Hero 3 Guitarrre
1x Guitar Hero: World Tour: Guitarre
1x Guitar Hero: World Tour: Drums
1x Guitar Hero: World Tour: Mikrophon
26x Games: (Alle mit Anleitung und Hülle)
Wii Sports
Die Simpsons: Das Spiel
Mercury Meltdown Revolution
The Legend of Zelda: Twilight Princess
Red Steel
Excite Truck
Wario ware: Smooth Moves
Mario Kart Wii (+ Verpackungskarton)
Wii Play
Super Smash Bros. BRAWL
Guitar Hero 3: Legends of Rock
Guitar Hero: World Tour (Drum set)
Mario Party 8

Resident Evil 4 Wii Edition


Let's TAP


The Conduit
Guitar Hero: METALLICA
Teenage mutant Ninja Turtles: smash up!
New Super Mario Brows Wii
Wii Sports + Wii Sports Resort (not for sale edition)
Mad World
Metroid Prime 3: Corruptions
Donkey Kong Country: Returns
Der Herr der Ringe: Die Abenteuer von Aragorn
Silent Hill: Shattered Memories
The Legend of Zelda: Skyward Sword
PS1
1xKonsole (Grau) (Alle Kabel) + Anleitung
3xKontroller (1 Original, 2 andere)
2xMemory Cards
Games:
26x Games (Alle mit Anleitung und Hülle)
2 Games (Ridge Race /Tekken)
Monopoly
Star Wars- Dark Forces
Star Wars- Revel Assault 2 The Hidden Empire (2 Discs)
Wipeout
Tarzan
Hercules
Tony Hawks Pro Skater 4
Baphomets Fluch
Pandemonium
Final Fantasy VIII (4 Discs)
Harvest Moon – Back to Nature
Demos: (nur Disc)
13. C-12: final residence
14. Hugo- the evil mirror
15. Formula one 2001
16. Acecombat 3
17. Star ocean – the second story (2discs)
18. Euro demo 13
19. Arielle 2
20. Fußball live 2
21. Rescue shot
22. Ghoul panic
23. Disneys Interactive Abenteuer. Disney Mulan
24. Crash bash
25. Mr. Driller
PS2:
1xKonsole Slim ( Schwarz) (Alle Kabel) +Verpackung und Anleitung
3xKontroller (2x Black, 1x Silver)
Eye Toy Camera
1x Buzz Kontroller
7xGames: (Alle mit Anleitung und Hülle)
Eye Toy
Gta: Vice City
Tekken 5
Need for Speed: Underground 2
The Big Mega Quiz
Metal Gear Solid 3: Snake Eater

     Spider-Man 3 (Gamw Only)

Philips G7000
1x Konsole (Alle Kabel) +Verpackung und Anleitung
2x Kontroller
2xGames:
Nr. 43: Pickel-Peter
Nr. 44: Supermampfers Rache
Handhelds:
Game & Watch
Cold Cliff
6x Nintendo Mini Classics:
Zelda [Bronze] (zum aufklappen)
Super Mario Bros.[Grün]
Marios c.F.[Blau]
D.K. Junior [Gelb]
Spiderman [Hellblau]
Yu-Gi-Oh [Gold]
Tamagochi
´97 Silver
Game Boy Classic
1xGame Boy Classic (Grau) + Anleitung
1x Licht& Lupe
1x Akku
1x Tragetasche
2x Link Kabel
8x Hüllen
1x Blaze XPloderFun (The Ultimate Game boy Cheat Cardrdige)
1x Cheatcode Electronic Cheat code system
1x Tetris 2 Anleitung (Tetris 2 gegen Trux getauscht)
10x Games:
Trax
Wario Land 1 (+Anleitung)
Interactive Adventures featuring Disney´s Hercules
Donkey Kong Land 3 (+Anleitung)
Pokemon Rot (+Anleitung)
Pokemon Blau (+Anleitung)
Pokemon Silver (+Anleitung)
Pokemon Gold (+Anleitung)

     Marios Picross


   Mega Man - Dr. Wlly´s Rache

Game Boy Color
1x Game Boy Color (Türkis) + Anleitung
1x Licht und Lupe
1x Tragetasche
6x Games:
The Legend of Zelda Oracle of Seasons (+Anleitung)
The Legend of Zelda Oracle of Age (+Anleitung)
Supercross Freestyle (+Anleitung)
Conker´s Pocket tales (+Anleitung)
Warner Bros. Quest for Camelot (+Anleitung)
Yu-Gi-Oh: DaS Dunkle Duell (+Anleitung)
Game Boy SP
1x Game Boy SP (Schwarz) +Verpackung und Anleitung
1x Auflade Kabel
1x Link Kabel
1x Tasche
11x Games:
Tony Hawk´s Underground (+Anleitung)
Lord of The Rings: The Fellowship of the Ring (+Anleitung)
Harves Moon: Friends of Mineral Town (+Anleitung)
Yu-Gi-Oh. Dungeon Dice Monsters (+Anleitung)
Tetris World (+Anleitung)
Pro Tennis WTA Tours (+Anleitung)
Smuggler´s Run (+Anleitung)
Splinter Cell (+Anleitung)
Zelda 2: The Adventure of Link (+Anleitung)
Snood (verborgt und nicht mehr bekommen) (+Anleitung)
Juka and the Monophonic Menace (+Anleitung)
Game Boy Micro
1x Game Boy Micro (Grün) +Verpackung und Anleitung
1x Auflade Kabel
1x Stofftasche, war beim GB Micro dabei
Games:
Siehe: Game Boy SP
Nintendo DS Lite
1x NIntendo DS Lite (weiß) +Verpackung und Anleitung
1x Auflade Kabel
1x Guitar Hero: On Tour: Guitar Grip
19x Games:
Phönix Wright Ace Attorney: Justice for All
Mario Kart DS
actionloop
Harvest Moon DS
D.K. Jungle Climber
New Super Mario Bros.
Pokemon Diamant
DTM Race Driver 3 Create&Race
The Legend of Zelda: Phantom Hourglass
Dr. Kawashimas Gehirn-Jogging: Wie fit ist Ihr Gehirn?
Lunar Knights

    Contalt


   Guitar Hero: On tour


   Mahjong


    Elite Force - Unit 77


   Blue Dragon PLUS


 Sherlock Holmes: Das Geheimnis der Mumie


 Abenteuer auf der Delfininsel - Rettet die Unterwasserwelt


  Wario Ware Touched UK 

3DS XL
3DS XL - Zelda Bundle
Netzteil
Games:
The Legend of Zelda - Between two worlds
Pokemon Y
Filme:
Record of Lodoss War1-4 (Komplett)
Samurai Champloo 1-6 (Komplett)
Final Fantasy: Advent Children Special Collection
Bruce Lee Best of the Best: Die Unbesiegbare Todeskralle
Bruce Lee Das Spiel Des Todes
Bruce Lee Tag Der Blutigen Rache
Die Rebellen vom Liang Shan Po Staffel 1
Die Rebellen vom Liang Shan Po Staffel 2
Battle of Kingdoms
Armour of God – Master Piece Edition
Jackie Chan: Spion wider Willen
Jackie Chan Classic Cllection:


The Young Tiger, Fantasy Mission Force, Eagle Shadow Fist

Jade Warrior
The Fast and The Furious Ultima Collection (alle 3 Teile)
Born to Fight
Ashura
Azumi 1+2
The Road to Guantanamo
Ali
Biker Boyz
Sylvester Stalone ROCKY: The Complete Saga (Rocky 1-5, Rocky Balboa)
Lord of the Rings 1-3
In den Straßen der Bronx
The Day after Tomorrow
Jackass The Movie
Jackass vol. 2
My Big Fat Greek Wedding
Like Mike
8 Mile

   Death Note Vol.1 (Anime)


   Crank -Exteded Version (freigabe ab 18 Jahren)


   Nacho Libre- Special Collectors edition


   AC/DC -No Bull (The Directors cut)


   Super Mario Bros. Super Show Box (1-12 Folge) [4DVDs]


   Bangkok Dangerous


   Die letzten Glühwürmchen


   Tampopo - magische Nudeln


Breaking news
The Killer
Bruce Lee – Rache ohne Gesetz
Bruce Lee – seine besten Kämpfe
Bruce Lee – der Mann mit der Todeskralle ungekürzte Originalversion (spezial Edition 2 Disc Set)
Bruce Lee – Der reißende puma
Violent cop
JSA- Joint Security Area
Dragonball Z – Der Film

   Guns & Talks


   Gang Fight


   Fighting Beat


   Persona - Die Macht hinter den Masken


   Tattoo -Rette deine Haut


   Kazuo Umezz´s Horror Theater: house of bug und diet 


   Gran Torino


   Resident Evil


   Resident Evil: Degeneration


   Sieben


   John Rambo


   187 - one eight seven


   8 Blickwinkel


   Fast & Furious 4


   Fast & Furious Five


   Gremlins


   Gremlins 2


   Jackie Chans Hunter Pack (Action Hunter & City Hunter)

Manga:
Akira 1-6 (Komplett)
Dragonball 1-42 (Komplett)
100% Strawberry 1-19 (Komplett)
Bakuman. 1-20 (Komplett)
Barfuß durch Hiroshima 1-4 (Komplett)
Hikaru No Go 1-23 (Komplett)
Death Note 1-13 (Komplett)
Banzai Nr.9, 19, 20, 22, 23
Ousama Game 1-5 (Komplett)
Mirai Nikki 1-4
Ikigami 1
Sprite 1
Judge 1
Der Selbstmordclub (One-shot)
Reload (One-shot)
Kajika (One-shot)
Neko Majin (One-shot)
Sämtliche Konsolen und andere Spiele sind entweder in Kisten oder in Schränke verstaut. Einzig die Wii und der 3DS mit Pokemon ist hin und wieder noch in Aktion.